Moderator: JaBoG32 Stab
Junior Member
Beiträge: 92
Registriert: 11. Mär 2018, 13:49
Wohnort: Würzburg
Grade gesehen:
https://www.amazon.de/s/ref=nb_sb_noss? ... ed+hostile
Wattl

---
Advanced Member
Beiträge: 555
Registriert: 13. Nov 2015, 18:36
Kennst Du das? Worum geht es da?
---
Junior Member
Beiträge: 92
Registriert: 11. Mär 2018, 13:49
Wohnort: Würzburg
Hab's noch nicht gelesen. Hat sehr gute Rezensionen, ist der Nachfolger von "Raven One" wurde von einem F18 Veteranen geschrieben, hat wohl was von Tom Clancy, geht um F18, Flugzeugträger, F18 und.... F18.

Hier ne Beschreibung:
Kurzbeschreibung
Pack your sea-bag for another high-stakes military techno-thriller from the Kindle Top-100 author of RAVEN ONE.
The United States has been fighting the so-called "War on Drugs" in the Caribbean for thirty years. In DECLARED HOSTILE, the gloves come off.
The American aircraft carrier Coral Sea is on routine training in the Caribbean when, in a scenario ripped from the headlines, it is thrust into a deadly conflict no one expected. 
Fly a carrier-based FA-18 Hornet with the hero of RAVEN ONE, Commander Jim "Flip" Wilson, along with his wingmen Olive and Weed, as Captain Kevin Miller takes the reader behind the scenes in an authentic story that is loaded with supersonic action in Caribbean skies and human drama in the Pentagon, in the carrier staterooms, and in the covert safe-houses of high-tech illegal combatant enemies. More than a genre techno-thriller, DECLARED HOSTILE also explores the morality of conflict and the philosophy of warfare with those at the tip of the spear who actually fight.
NON-STATE ACTORS FIGHTING WITHOUT RULES? GAME ON! 
"Kevin Miller has done it again. DECLARED HOSTILE puts you in the cockpit, in the ready room and at the table as the strike group leadership grapples with executing national guidance in the unclear environment of undeclared war. Something our soldiers, sailors, airmen, Marines, airmen and Coast Guardsmen are grappling with today. He skillfully weaves in squadron dynamics and politics - an added layer of challenges facing our military leaders. A cleverly conceived concept and an action-packed read."
-- W.D. SULLIVAN, author of SEA DETAIL and DAUNTLESS
"Another great page turner by Kevin Miller. Clearly, he is an author who has been there, and anyone interested in aviation will love his detailed descriptions of carrier operations. In a manner similar to Tom Clancy, he is willing to look at frightening outcomes and new weapon technology. Senior Officer and Squadron politics are always factors, and the author does not shy away from some real but touchy situations. I'm looking forward to the next book."
-- Rear Admiral PAUL TOBIN, former Director of Naval History
"I loved "RAVEN ONE" for the authenticity and action, and "DECLARED HOSTILE" has plenty of that…but a whole lot more. Military gender politics, leadership lessons, drug cartels, and a plot that refuses to let you put the book down. One of the very best military thrillers I have read."
-- LOU DRENDEL, noted aviation artist and author
"Great read! Very timely and thoughtful story accompanied by some great character development. I highly recommend for those who like a good story. Even if you are not a military/techno-thriller fan, I think you will like how this story weaves in a lot of contemporary human issues into the story. I read a lot due to my heavy travel schedule and I rarely find a novel that combines so many excellent sub-plots into an overall great story."
-- DOUG TRACY
"As a career Carrier Naval Aviator, his words brought back, with crystal clarity, life onboard a carrier in the Caribbean, life onboard a carrier in combat, and life in the ready room. For those of us who lived it, this book is a must read. For anyone who hasn't been on a carrier, and wants to know what living and flying is like in the U.S. Navy, this is the book to read to learn what women and men of the Navy are made of."
-- RADM Mark Guadagnini
Über den Autor und weitere Mitwirkende
Captain Kevin Miller, a 24-year veteran of the U.S. Navy, is a former tactical naval aviator and has flown the A-7E Corsair II and FA-18 Hornet operationally. He commanded a carrier-based strike-fighter squadron in combat, and, during his career, logged over 1,000 carrier-arrested landings, made possible as he served alongside outstanding men and women as part of a winning team. Captain Miller lives and writes in Pensacola, Florida. DECLARED HOSTILE is the second novel in his Flip Wilson series.
---
Advanced Member
Beiträge: 555
Registriert: 13. Nov 2015, 18:36
---
Semi-Professional
Beiträge: 2806
Registriert: 4. Mär 2013, 08:50
Ich habs gelesen.

Ist eine fiktive Geschichte die in der Karibik spielt. Ist ähnlich wie "Raven One" nur gefühlt etwas mehr Geschwader-Intern fokusiert, aber ansonsten wieder eine Geschichte aus einem F/A18 Cockpit, vielleicht etwas weniger aus dem Cockpit. Ich fands unterhaltsam.
---
Semi-Professional
Beiträge: 2806
Registriert: 4. Mär 2013, 08:50
"Bogey and Bandits" geht um die Ausbildung zum F18C Piloten, ist gut geschrieben und gerade sehr zum Thema. Als EBook auch kostenlos verfügbar. Top Empfehlung.
---
Junior Member
Beiträge: 92
Registriert: 11. Mär 2018, 13:49
Wohnort: Würzburg
Zieh ich mir gerade als Hörbuch rein.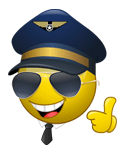 ---